The Jazz Fauré Project ensemble
Comprising two vocalists and jazz quartet
---
CLAUDIA HOMMEL. Claudia is best known for her cabaret concerts of French and American songs celebrating Paris. Not limited to the role of French chanteuse, "Claudia Hommel is a gifted and uniquely versatile artist, with a wide range of roles demanding deep emotional commitment or zany satirical high-jinks and everything in between," writes her mentor, actor and director Alvin Epstein. Claudia's repertoire encompasses French chanson, American standards, 19th and 20th century art songs and theatre music. Her clear and beautiful voice, ranging from lyrical to gutsy, adds to her considerable appeal.
A favorite from the Club at Chicago Symphony Center to the Musée de Montmartre, Claudia Hommel is a "bit of Audrey Hepburn, with something of Ginger Rogers, Leslie Caron, Maurice Chevalier and ...Air Jordan." Born in Paris, France and raised in Detroit, Claudia Hommel has led an active career as a theatrical singer in clubs, in recital halls, museums, libraries and theatres from New York City to California.
As a member of the Actors Equity Association, she has appeared as Young Nadya in Joshua Sobol's Adam, Guenevere in Camelot, Elvira in Blithe Spirit, Artie in Lee Blessing's Eleemosynary, and Hermia in A Midsummer Night's Dream. She is also a member of the Screen Actors Guild and American Federation of Television and Radio Artists and a founding member of the Chicago Cabaret Professionals.
She tours extensively as artist-in-residence to secondary schools and colleges across the continent.
The Maison Clobert label features Hommel's recordings of Parisian cabaret concerts: Paris./Paree, Paris in the Jazz Age, and Romance Language: French Songs for lovers featuring the legendary jazz violinist Johnny Frigo.
For much more about Claudia, visit her website: www.cabaret-paree.com.
SEAN HARRIS. An extraordinary singer with a rich and varied voice and repertoire, Sean has a firm commitment to conveying his songs to each member of the audience. "I try to touch their hearts as much as the lyrics and emotion touch mine. In whatever language or style, I try to act that split second of what's going on without 'acting'."
Singing from lyric baritone to lyric tenor, countertenor, and soprano falsetto, Sean has been deeply influenced by the likes of Mario Lanza for opera and Neapolitans, Johnny Mathis for pop, Minnie Ripperton for the whistletones that he emulates and his favorite jazz singer Ella Fitzgerald whose recordings he has studied extensively.
Not surprisingly, Sean's repertoire includes rhythm & blues, ragtime and jazz (with a mean scat), French cabaret and Italian Neapolitans, opera and oratorio, art songs and Broadway. Joe Vito, jazz pianist, accordionist and big band orchestra director, says of Sean, "His is an unbelievable voice, you have to hear him live to fathom Sean's smooth transitions between musical styles." Sean sings in 11 languages including a sprinkling of Turkish and Yiddish, with a special love for French and Italian.
A member of the Chicago Cabaret Professionals, Sean is much in demand for private events and clubs and is often accompanied by Joe Vito, Fred Nelson and Lloyd Wilson. He has been featured at the Villa Varone with the Dave Green Trio, is a favorite at Chicago's renowned Green Mill Jazz Club (including presenting the annual George Gershwin celebration with Kimberly Gordon), and was a regular at the Drake Hotel Coq d'Or.
He has performed at the Civic Opera House for the Silent Sound (an annual event celebrating the achievements of people with disabilities) and recitals at the Auditorium Theatre, the Chicago Cultural Center and more. He sings with the Southside Family Chamber Orchestra, appears regularly on the radio and television show, &ldsquo;Robert Frazen's One on One" for Cable Access in Naperville, is a guest singer with the Young Naperville Singers, and serves as a tenor soloist with the group Classic Acts in Morgan Park. The Italian American Foundation and the Sons of Italy have adopted him as one of their own.
Chicago born and bred, Sean graduated from James H. Bowen High School and the University of Illinois at Chicago (music performance major). He's currently pursuing a second BA in Education and has taught voice and piano at the Ruiz Belvis Center in Wicker Park.
Composer, arranger, conductor, producer, BOBBY SCHIFF is one of Chicago's premiere jazz pianists. His formal training at an early age in classical performance and composition laid the groundwork for a professional career that began in college. While there, he began a deep exploration of Gabriel Fauré's chamber music, an interest that brings him happily to the Jazz Fauré Project today.
Signature jazz pianists like Bill Evans, Oscar Peterson and Gene Harris have greatly influenced Bobby's playing, especially in his soaring improvisations with his own Jazz Trio or accompanying jazz and cabaret vocalists.
On the Chicago and Los Angeles music scenes for over 35 years, Bobby Schiff has led orchestras and bands, performed on piano and keyboards, directed, composed and arranged for and with the best. Mel Torme, Peggy Lee, Bobby Rydell and Ruth Pointer, are just a few of the premiere entertainers and musicians he's worked with in the U.S. and internationally.
As a youngster, he worked several years at Universal Recording Studios in Chicago, honing his skills in the music production and publishing business. Throughout the 70's, his award winning commercial music business served such clients as Kimberly-Clark, Sesame Street, McDonald's, John Deere, Sears, Kraft and Hallmark. Several years in Los Angeles provided feature film and television opportunities in composing and arranging. Playing in L.A. record studio recording sessions with such greats as Marvin Hamlisch and Jerry Goldsmith, kept up his performance "chops".
A true music professional, Bobby has served for many years as a National Trustee and National Vice-President of the National Academy of Recording Arts and Sciences (The GRAMMYs). He is currently Vice President of the Association of Professional Orchestra Leaders and is a member of ASCAP and ASMA.
When not called for out of town duties like Wayne Newton's 2001 USO "A Taste of Home Tour," Bobby is working primarily in Chicago as one of the nation's premier vocal arrangers and accompanists. Playing, arranging and producing albums for numerous independent artists; he also performs with his own jazz trio at several Chicago venues. Since its inception, Bobby has been Music Director for the annual Women of Southport Jazz Festival in Chicago. He leads several of his own successful events bands; Phoenix, The Bobby Schiff Band and the Bobby Schiff Jazz Trio, and he is a mainstay in the R&B events band Funk Among Us.
Recent studio recordings that Bobby has produced, arranged and/or played include: "The Rose," with Susan May; cabaret singer/stylist Joan Curto's "May I Suggest" "Concerto for 2," in duo with trumpeter Warren Kime, "Love Walked In" with trombonist Russ Phillips, Libby York's "Blue Gardenia." and Bobby's own "solo" album: LATE GAME.
Visit Bobby's website: www.bobbyschiffmusic.com.
Email: bobby at bobbyschiffmusic.com
On bass—
JIM COX
grew up in Champaign, Ill., where he began playing cornet, electric bass and double bass. He attended the University of Illinois in Urbana and graduated in 1979 with a Bachelor's degree in Music Performance on the double bass. Soon after graduating he toured with Earl "Fatha" Hines for three years. Between tours with Earl he began settling in Chicago, where he has since worked full-time musician. Jim has worked with numerous notable jazz artists,
including Judy Roberts, Johnny Frigo, Red Rodney, Randy Brecker, Rosemary Clooney, Michael Feinstein and Elaine Elias. For the last 15 years he has been working regularly with famed pianist Marian McPartland. Jim's extensive discography of over 100 CD's includes projects in a wide range of musical styles including jazz, bluegrass, klezmer, folk, cabaret and pop. He is currently teaching at Lake Forest College.
On drums—
TIM DAVIS
hails from Kansas City, Missouri, where he was one of KC's most active drummers until moving to Chicago in 1992. He has worked with a who's who of jazz, including the Nat Adderly Quintet, Mose Allison, Randy Brecker, Von Freeman, Steve Cardenas, Richie Cole, Kurt Elling, Herb Ellis, Von Freeman,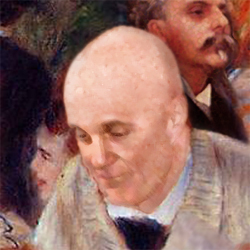 Barney Kessel, James Moody, Tiny Tim, and Bill Watrous. He provides the drums for many Chicago jazz artists including Steve Million, Jim Gailloreto, Dennis Luxion, Jeremy Kahn and is resident drummer for the Chicago Human Rhythm Project. Tim can be heard on a number of CDs, with Curtis Fuller Bob Lark and the Steve Million Trio, and coming next year, live from the Green Mill with Mike Jones. An alumnus of the University of Missouri - Kansas City Conservatory of Music, Tim has taught there, at the Charlie Parker Academy for the Performing Arts, and Concordia University.
On saxophone, clarinet and flute—
TIM McNAMARA.
Chicago-based saxophonist who also performs on flute and clarinet, Tim's freelance musical activities have included everything: Chicago's jazz clubs, Broadway shows, the Milwaukee Symphony Pops Program, various r&b gigs and even private students and band directing.
He has appeared at the Chicago Jazz Festival and the Montreal Jazz Festival in addition to two tours of Italy with the Chicago Jazz Ensemble. His debut CD "EarthSign" was released in conjunction with the Blujazz label in 2004. Currently, in addition to the Jazz Fauré Project, he can be heard performing with his wife vocalist Ellen Germaine and her band.
Arranger and pianist—
DENNIS LUXION
has been a mainstay of the Chicago jazz scene since 1985, and performs both as a solo pianist and as member of various ensembles at Chicago's most famous jazz clubs. He is active as arranger/composer, performer, teacher/clinician, and recording artist. Most notably he has played with Chet Baker, Jackie Allen, Steve Allen, Carla Cook, Diane Delin, Greg Fishman, Von Freeman, Curtis Fuller, George Garzone, Slide Hampton, Sheila Jordan, Doug Lofstrom's New Quartet,
Morganna King, Marlene Rosenberg, Gunther Schuller, Judy Silvano, and many others.While living in Europe from 1979-1985, he toured with jazz greats Chet Baker and Jean "Toots" Thielemans; including numerous radio, television and concert appearances throughout Western Europe and has an extensive discography. At Columbia College and elsewhere, he teaches piano, improvisation and composition, working with young beginners to adult professionals.
JERRY DiMUZIO
, on clarinet, sax and flute, has been active in Chicago for over 25 years. His favorite accomplishments are touring with Frank Sinatra for 4 years in the U.S., Canada and Europe. Performing at the Kennedy Center in Washington D.C. for their annual Honors Awards every December since 1989. Playing on over 1,000 T.V and radio jingles.
Numerous hit Broadway shows. Road gigs with Ray Charles, Woody Herman, Frank Sinatra Jr. and the Glenn Miller Orchestra. He's played as an extra with the Chicago and Israel Symphony and the Lyric Opera Orchestra of Chicago. He's made several appearances on the Chicago Jazz Festival stage and at jazz festivals in Sweden, Denmark and Italy. He teaches saxophone, clarinet and flute at Roosevelt University in Chicago and combo instruction at New Trier High School.
Other fabulous players who have joined us in development and on tour:
On drums—Phil Gratteau(Chicago)
Singer Wayland Rogers (Chicago)
Singer Daniel Neer (New York)
On bass—Hyosub Kim (Chicago)
On bass—Lahcène Larbi (Paris)
On bass—Jean-Pierre Rebilliard(Paris)
On drums—Jean-Marie Virginie (Paris)